Hari isnin memang agak malas sedikit blues monday datang lagi untuk minggu ini, dan projek kartun malaysia nampaknya terhenti buat sementara waktu kerana ada freelance katanya member aku nih. Hurm, entri ini mengingatkan aku mengenai kucing yang paling garang didunia, keh-keh. Persoalannya, betul ker anjing dibawah nie garang?? Mungkin ia nampak macam haiwan paling garang didunia kot?
Apepun, layan gambar dibawah nih.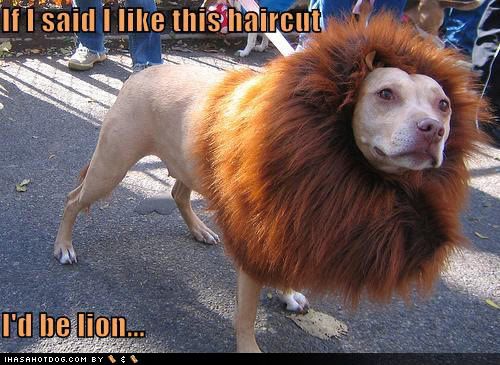 Siapalah yang letak jambang singa dekat anjing nih? Kesian betul. Sekian terima kasih.
Sumber gambar dari onlineweblibrary
Daftar email dan berpeluang untuk menang cabutan bertuah setiap minggu/bulan
Subscribe to our mailing list and get interesting stuff and updates to your email inbox.
Thank you for subscribing.
Something went wrong.